Search using an external search engine
How to search the web using an external search engine
While using your fantastic intranet in the course of your work day, you may want to search for something on the world wide web. Your intranet has a built-in capacity for searching the web using external search engines such as Google, the online encyclopedia Wikipedia, or the video-sharing website YouTube, as long as your intranet administrator has enabled this feature.
Select "Google / Wikipedia / YouTube / etc" in search dropdown menu
At the top of any page click on Search in the Application Toolbar. The Search dropdown will open.



Click on All above the Search box, and select the external search engine you want from the menu that opens.
Click in the Search box, enter your search term, and then hit Enter or click the search button (mini magnifying glass).
Depending on the settings on your intranet, the search results may appear on their own in your browser window, or within the framework of your intranet (with the Application Toolbar, intranet name and Main Navigation Bar still at the top). If the external search results show within the framework of your intranet, you can easily find what you're looking for on the web, and then navigate back to intranet pages by clicking on the Application Toolbar or main navigation bar.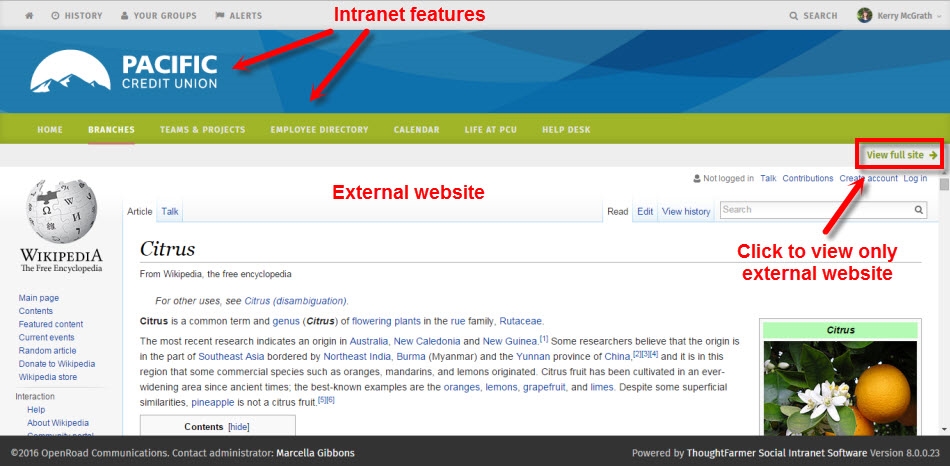 If you want to view the external website without the intranet framework at the top, click View full site on the right just below the Main Navigation Bar.