NOTE: Dynamic groups require at least a P1 Azure AD license for all users that will benefit from this feature. This does not come standard with the base Office 365 licensing. Please contact your Microsoft Licensing representative for details.
With Azure AD dynamic groups, admins can create rules that will allow for automatic membership based on a set of criteria. ThoughtFarmer can then sync with these dynamic groups to pull in members just like any other group. This can control general access to the site, or even control finer grained group membership within the site for group pages, and security profiles.
Configuration of dynamic groups
To create dynamic groups, simply follow the directions to Create or edit a dynamic group in Azure Active Directory.
You can use their rule builder to create complex logic that the dynamic groups can be based on.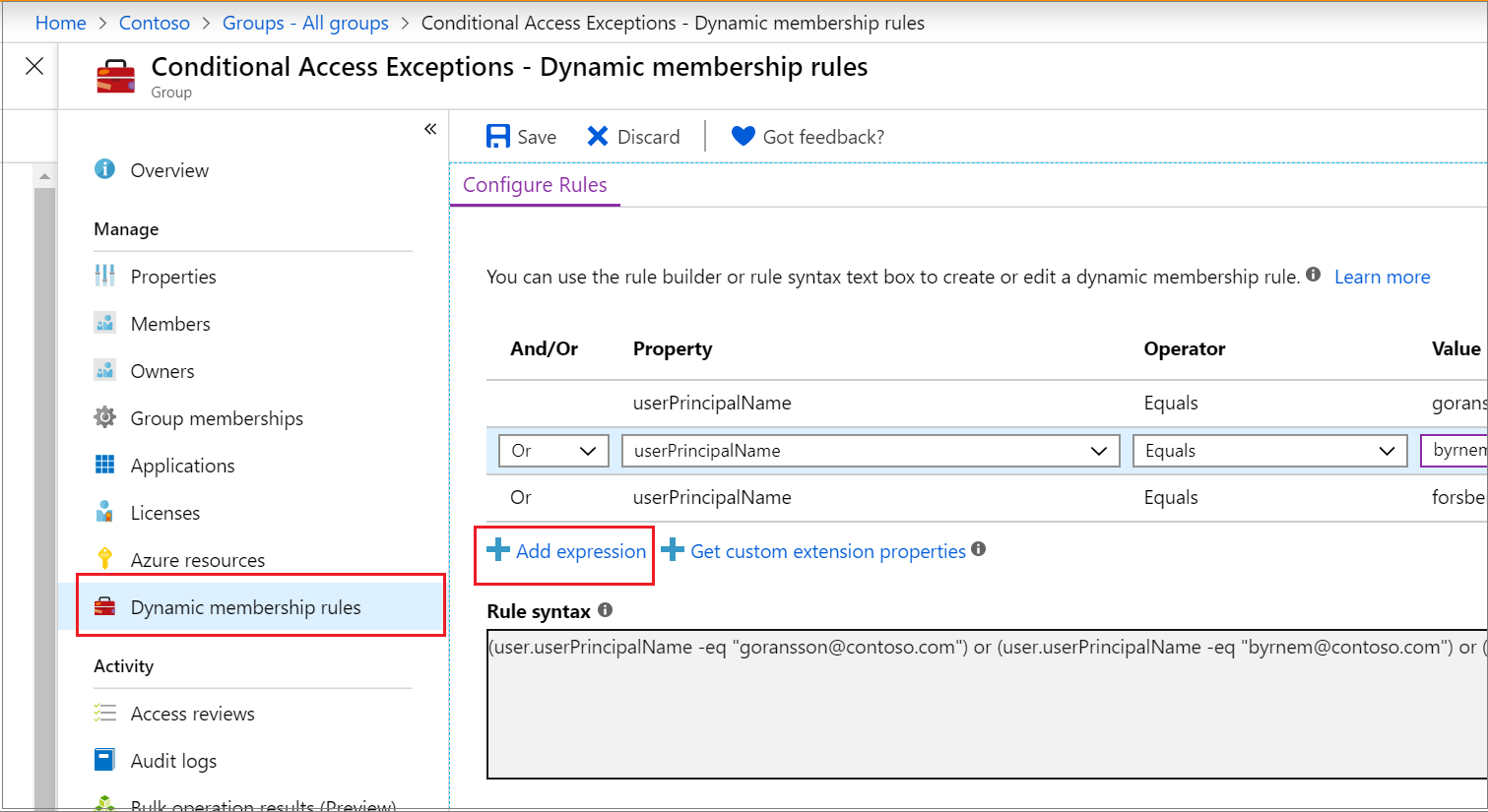 Synchronization considerations
Dynamic groups on the Azure AD side are not immediate. Changes may not be reflected until the rules have been processed. According to their documentation this may be up to a 24 hour period. Be aware of this limitation and timing when planning change propagation from Azure to ThoughtFarmer. You can always check the status of the processing on the Azure AD side. Once the rule is processed then the group membership is available to be synced with ThoughtFarmer via the scheduled group sync task, or triggered manually.