Create a News post with a Form
Create a News post with an embedded form to allow users to immediately act on the information in the News item. Forms could be added for users to respond to a survey, sign up for an event or volunteer opportunity, or ask questions. Rather than adding a link to the form in the post content, make it easy for users by embedding the form right in the post.

News post showing in homepage Recent News: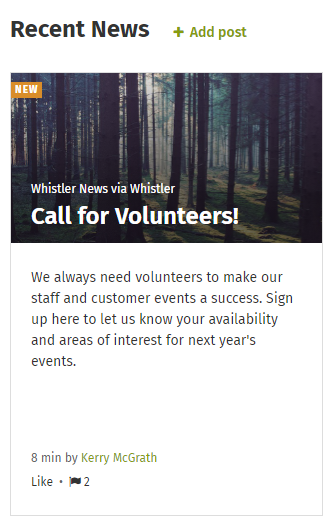 Visit the News post to see and fill out the embedded Form: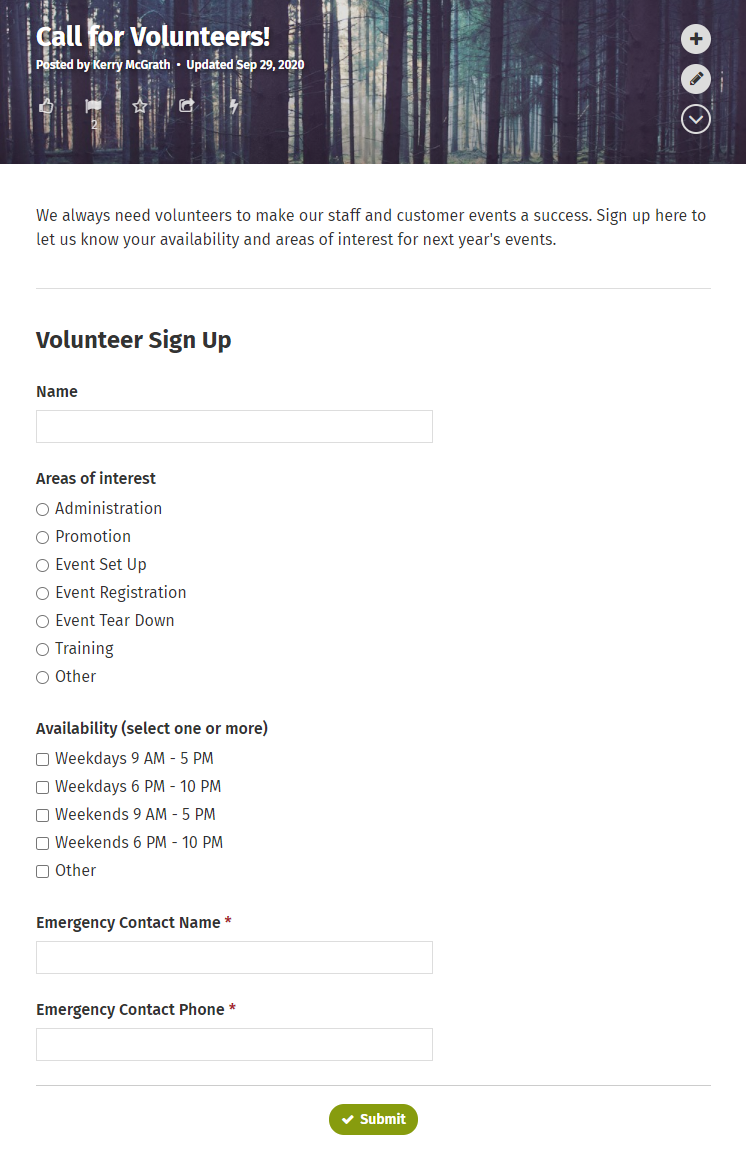 Create a News post and add a Form card by modifying the template for that page
Navigate to a News page and create a new News Post by clicking the Add button.
To the right of the page, under Content type & template, select the Template you want to use for your new page.
In the same modal, click on Set Up Cards to display your available card options.
In the Update cards window, click Modify template to be able to add Cards.



Click on the + Add Card button and select the Form card to add it to your list of available card options.





On the Form Card you added, click on either Set Up or the cog icon to open the editor.



Search for the form you want to add to your page, and select it when it appears in the dropdown menu.



Select the checkboxes for Show title and Show description if you want those fields to appear above the form on the page. (The Post title and content that you add may make the form title and description unnecessary.) Select the form Layout radio button to display the fillable form rather than form entries. Click Update when you are done.
Click Done to return to the main page setup screen.
The form will not display in the setup screen. You can see it after publishing or saving your post.
Add your remaining post content and complete your page setup the way you would any other page. Publish when ready!