Form pages are exactly what they sound like - a form that exists within an intranet page. Setting up a Form page is very straight forward. It is easiest to build the form you want to add to the page in the Forms builder before creating a form page to display it on.
Create a Form page
Navigate to the area you want to add the form page to and click on the Add icon (+), just like you were adding any other new page.

Enter the title of your page.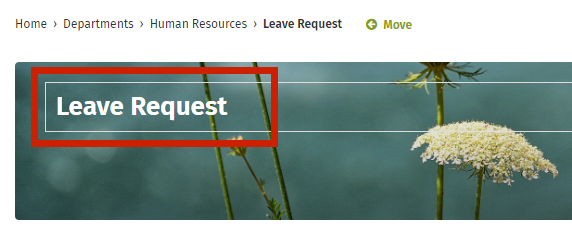 In the body area, enter any instructions or introductory information you would like to appear above the form on your new page.
Under Content type, select Form from the dropdown menu.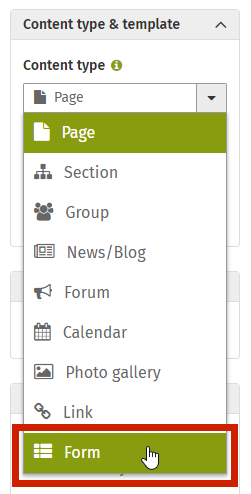 To import an existing form, just search for the form title under Find a form and select the correct one from the results. It is strongly recommended that you build the form first and import it into a Form Page.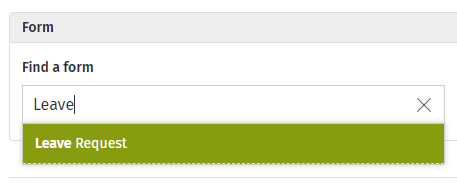 The page will import the form data from the original form. The form is now associated with the page.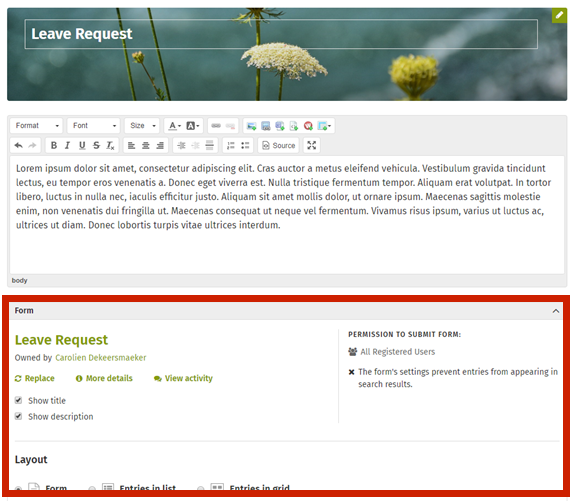 If you must build a new form within a new Form Page, click on the "+ Or build a form and add it to the page"



A pop up will appear to let you know that the Form page will be saved as a private page until your new form is built and launched. Click on Build to accept and launch the form builder.





Create your new form by adding form elements and copy until your form is complete.
Form layout options
Form
To make the form submittable on the page, select the Form option under Layout.



Entries
The other two layout options, Entries in list and Entries in grid, will display the form entry data rather than the form itself. This makes the data consumable by a specific audience, rather than displaying a completable form.
List layout will display a table with the form entries in each row, that can be sorted by columns. The initial sort is determined by the first column that is not an image or file type column, and may be alphabetical or numeric.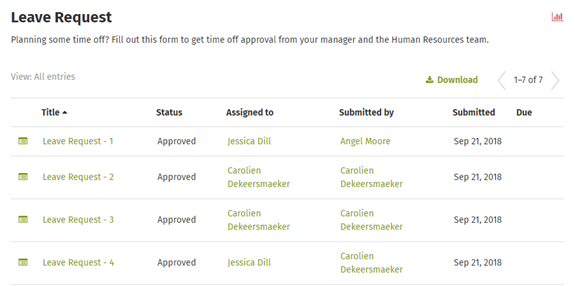 Grid layout uses cards, displaying one card per piece of form entry.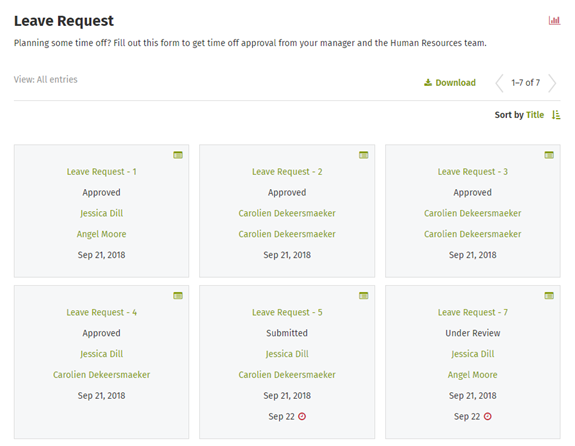 To learn more about Form pages that display entries, see Build a Form page with entries.
Form page settings
Adjust your page settings just as you would adding any other new page:
Add a thumbnail.



Set your publishing options.



Adjust your Security settings if desired. Keep in mind that anyone with permissions to the form will also need to be added to the page permissions in order to access the page. If someone that has access to the page but does not have access to view or submit the form, they will not see it on the page.



List your tags.


Once you are happy with the way your new page is set up, click Publish to make it live!