Cloud drive integration overview
What is cloud drive integration?
Cloud drive integration allows users to access files and folders stored in cloud drives (like Google Drive, OneDrive, SharePoint Online and Box) from the intranet. Cloud drive files can be linked to in the content of intranet pages, or in cloud drive document libraries. These document libraries also allow for cloud drive files to be embedded in the intranet page, so users can view the contents of the file right from the intranet.

Files in a cloud drive




Cloud drive files linked and embedded on the intranet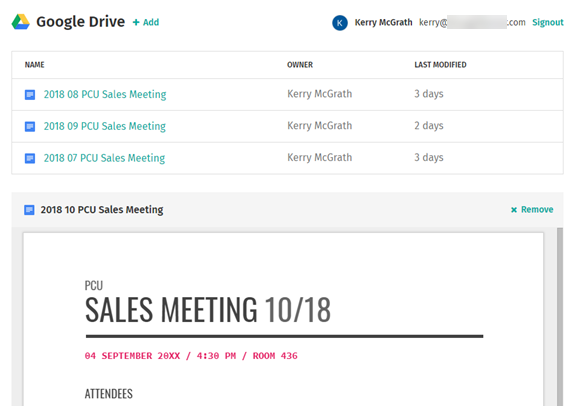 Cloud drive security
Users have to be logged in to the appropriate cloud drive account in order to access cloud drive files and folders. If you aren't logged in when you go to access a cloud drive integration feature, a message will let you know you're not logged in, and will prompt you to log in.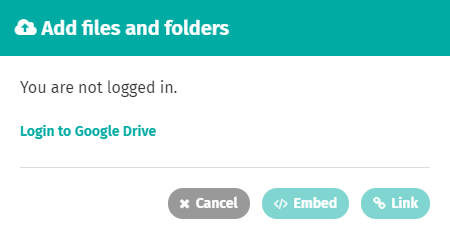 Users can only access cloud drive files and folders that have been shared with them in the cloud drive. If you see the message "File or folder unavailable", in a cloud drive document library, it might be because the file has not been shared with you.
Cloud drive search
If enabled, users can search intranet results and cloud drive results at the same time, using the familiar intranet search features.
How do I?