Configure Windows Server for ThoughtFarmer
Hardware specs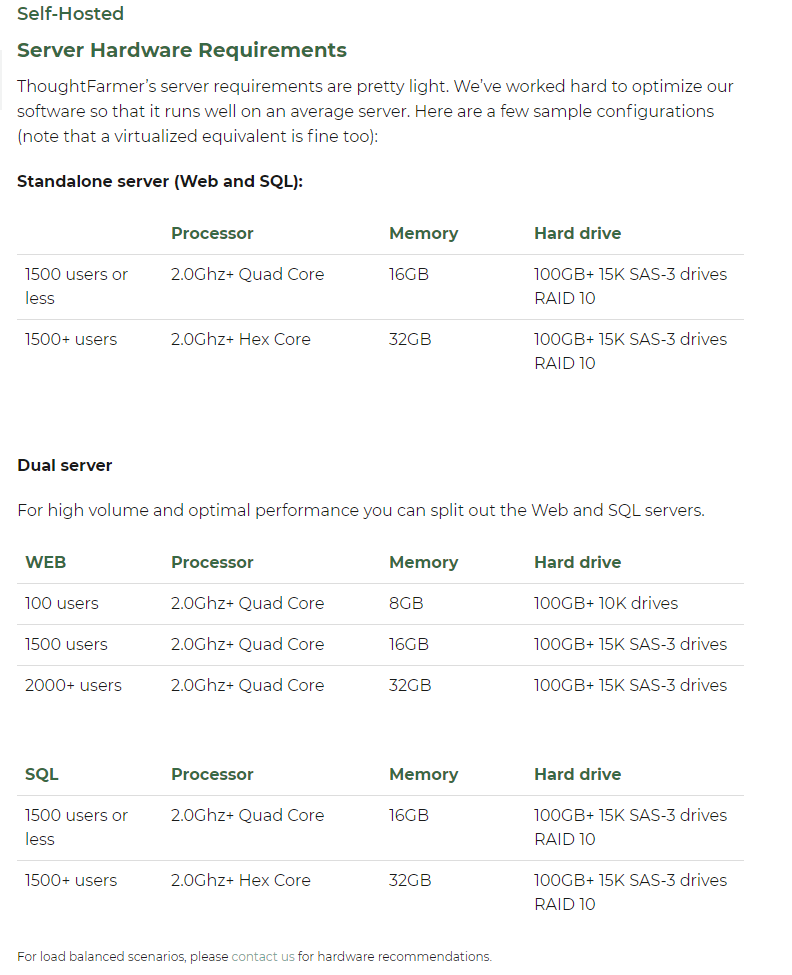 Windows version support
Windows Server 2019 / 2022
Web Server Requirements
Install prerequisites
Configure IIS features and role services
The following instructions are for configuring Windows Server 2016 from scratch. If IIS is already installed and running, please use this section as a checklist to ensure all additional required components are configured.
From Server Manager, click Manage in the upper right hand corner and then click Add Roles and Features.

You can also select this from the quick select menu if it has not been hidden.

Under Server roles add Web Server (IIS). Accept and click Next.
Add required role services for Web Server (IIS):


Common HTTP Features

Static Content
Default Document
HTTP Errors

Application Development

ASP.NET 4.5
Application Initialization
.Net Extensibility 4.5 (4.7 works too)
ISAPI Extensions
ISAPI Filters
.NET Framework 4.8

Security

Windows Authentication
Basic Authentication
Request Filtering

Management Tools
Performance

Static Content Compression

Recommended Additional Role Services:

Health and Diagnostics

HTTP Logging
Request Monitor



Confirm selections and click Install.
If you plan to use HTTPS on the intranet site, install the appropriate SSL certificate on the server. If you wish to use Desktop Connector, please use a publicly signed SSL certificate. Self-signed certificates are not supported with Desktop Connector.
Enable Anonymous Authentication in IIS
Please make sure Anonymous Authentication is enabled in IIS. You can do this by following these steps:
Open up IIS on the web server.
Click on the name of your server on the left panel in IIS.
Double click the Authentication icon.




Make sure Anonymous Authentication is enabled. If not, right click it > Enable.


Database Server Requirements
SQL server version support
SQL Server 2019 / 2022 (Standard or Enterprise Edition is required)
Note: SQL Server Express editions should not be used due to database size being limited to 10GB
SQL Server Requirements
Database management Engine
SQL server Management Studio
Minimum SQL Compatibility level needs to be 150 or higher.
Enable Filestream for Thoughtfarmer
Open up SQL Server Configuration Manager and enable FILESTREAM for Transact-SQL access.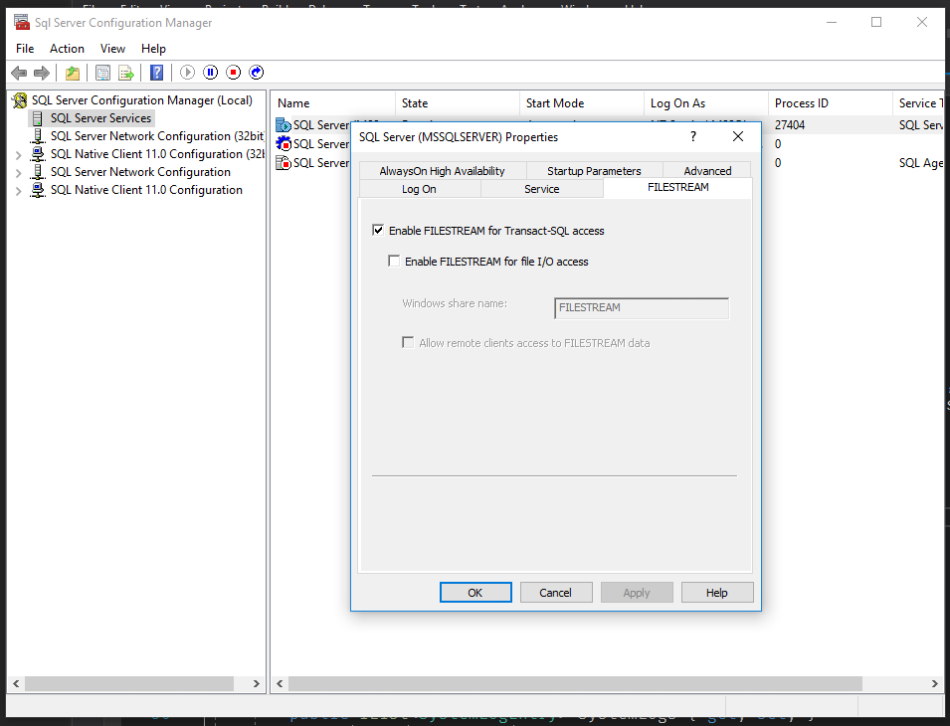 Once SQL Server Configuration Manager has been updated open SQL Server Management Studio,
Run the query:
EXEC sp_configure filestream_access_level, 1
Then run the query:
RECONFIGURE
Once these changes are made: RESTART SQL SERVICE