The ThoughtFarmer mobile app uses the active intranet theme the same way the web application does. It uses the same selections for colors, fonts, logos, headers, footers, and even custom CSS, for displaying pages in the mobile app interface. This makes branding the mobile app easy, as the same theme applies to both web and mobile platforms.
Same group page viewed on desktop web browser and mobile app, showing how theme displays on both platforms: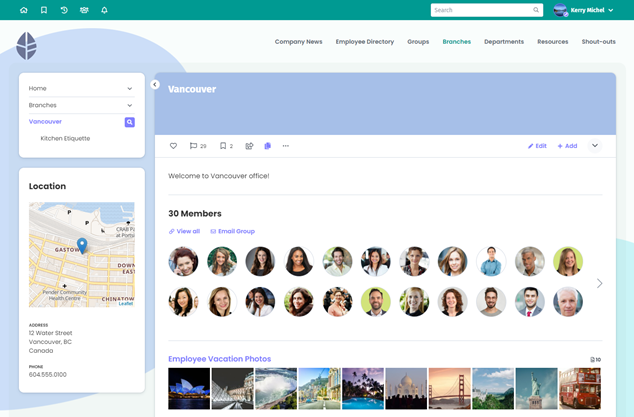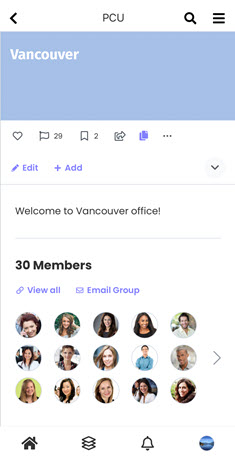 The ThoughtFarmer intranet mobile app appears on device home screens as "ThoughtFarmer" and uses the ThoughtFarmer leaf icon. At this time, it is not possible to apply a custom name and icon to the mobile app.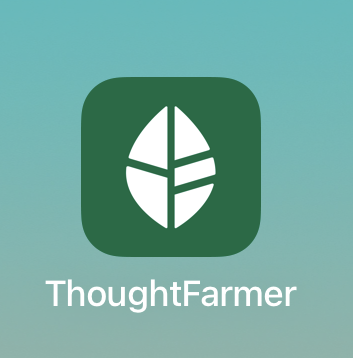 Mobile intranet name
The mobile intranet name is one theme setting that has application specific to the mobile app. This setting can be found in the ThoughtFarmer Admin panel: User interface section > Theme page > Logos. The name entered here displays at the top center of the mobile app. It also shows at the beginning of broadcast messaging sent by email or push notification.
(The Mobile intranet name will also be used if a user adds a link to the ThoughtFarmer intranet web application to the home screen of their device. The Mobile icon logo found under the Theme Logos tab will be used for the icon in this instance. The Mobile icon logo is not used for the ThoughtFarmer mobile app. The mobile app uses the ThoughtFarmer leaf icon shown above.)