What is a content template?
A template is a selected layout and arrangement of Cards for a particular content type. (To learn more about Cards, see the pages What are Cards? and Card descriptions.) It determines the options available to a user when they create a page. A template is made up of Cards that are universal to all pages, such as the Left Navigation Card and Page Header Card, and Cards that are useful to particular page types, such as the Group Members Card and Forum statistics Card.

Example of a template: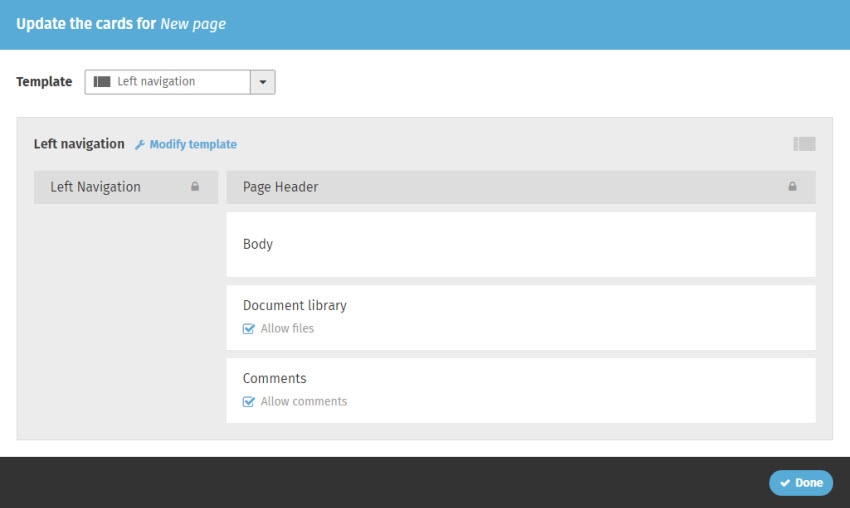 Each page type in ThoughtFarmer comes with one or more default templates. Templates can be viewed, created and modified on the Admin panel: User interface section > Content templates page. Administrators can make changes to the templates, which are reflected when a user selects that content type and template when creating or editing a page.
Users that have been given permission can modify templates at the individual page level. This allows a user to add and remove Cards, and change the order and placement of Cards on the page. To learn more, see How to modify templates.
Homepage template
To edit the homepage template, see Homepage options.
Learn about: