How to set up Group pages for collaboration & news sharing
Groups are pages with special features for adding a list of members, sharing news and working together with colleagues. Your ThoughtFarmer intranet may include a group for each department and team within your company. A group could also be called a "team workspace" or a "community."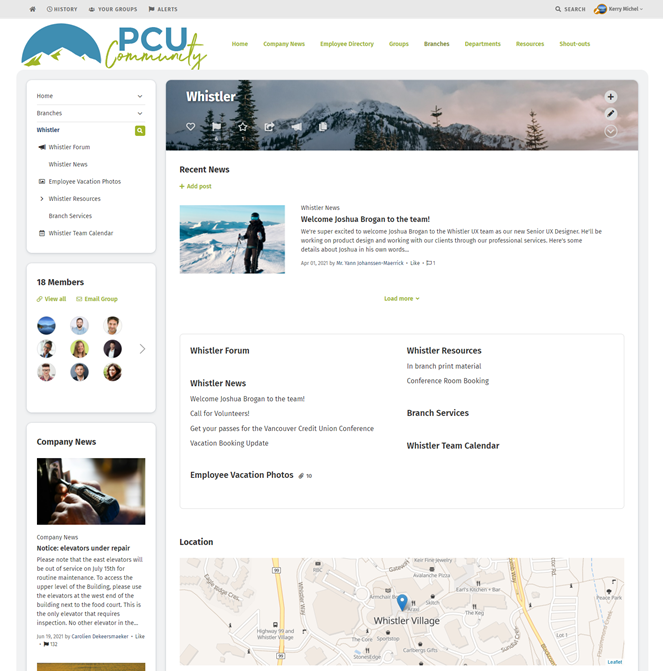 Use these instructions to create group pages, add and remove group members, and set up news on the group page. Within minutes you can set up a group space where team members can share information and collaborate. You can make a group open so anyone can join or manage group membership carefully. Group membership can also be used to create security groups and extend security permissions.
By enabling a News card in any column on a group page, you can ensure relevant news shows up on the personalized intranet homepage of all group members. Members can post news to the group directly from the homepage and can quickly get to group sections from their intranet homepages.
Users can see group page Activity, including Updates and Shout-outs sent to the group in the group page Activity Card. You can get the attention of all members of a group by @mentioning a group in a page or comment, or by sharing an update or a specific page with all of the members of the group. Group members will receive in-app notifications of these actions, and also see them in their homepage Activity.
How do I?
You might also enjoy...
If you found these instructions useful, or you're looking for something similar, these pages might be helpful: